Week # 2 ... Siblings
As I mentioned in an earlier post, we have been away for four days due to our neighbor fumigated her house and the smell was intolerable. We are back at my mom's house while our house is still being renovated. There is always a silver lining when you begin getting discouraged. As my mom, Rich, Robbie and I, were unpacking the car to return home, there was a box on the front porch with my name on it! I love getting goodies in the mail (the child in me) My sweet friend, Heather, who we met in Pensacola, Florida, who just gave birth to triplets and who is also mommy to a two year old; actually found the time to pack and send a box full of preemie diapers and clothes for my little twins. What joy!
Here are Mike and Heather's adorable little children!
What a blessing... two boys and two girls!
Heather and her husband, Mike are both Engineers.
Rich met Mike in flight school. Mike is a Pilot in the Navy. I met and grew to love Heather in a flight-wives's Bible study. Heather went through many challenges to get these adorable triplets here. She too was put on bed rest for months. Thank you Heather for being such an encouragement to me throughout my pregnancy! Much love and many blessings to you and your beautiful family!
I am an only child. I had a very nice childhood, yet I always wished for siblings. My mother always made my childhood magical, and it should have been shared with brothers and sisters.
I grew-up with my cousins who I loved and played with as if they were my sisters.
My Mom made sure to get me involved with extra curricular activities with other children, like ballet, tap, Girl Scouts and vocal ensembles.
Of course, I always have had my best friend Summer who has been a real sister to me!
We have seen each other through so much and I really do believe God has given us a sisterly bond!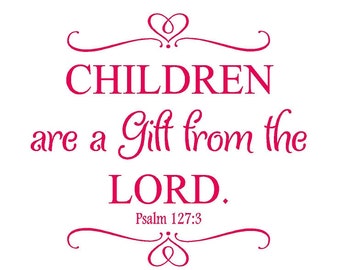 You can see why I am so excited when my friends have babies. I am so very happy to be associated with families who are family oriented. I have been with many intellectuals throughout college. I have associated with many wealthy and most interesting people. I have traveled extensively, and I have loved dearly, and now my main joy is being surrounded with family, friends and tons of children. This, I think, is my favorite passage. Perhaps it is the teacher in me, who so dearly loves and enjoys children! With all of my child Psychology training, and years of studying and preparing to teach, I have learned my most valuable lessons from observing other moms. I have great mentors. I enjoy reading about and observing The Duggar family. They live with so much love and discipline which interests me.
One of my main objectives and concerns in rearing children, is being able to teach them about: God, love and fortitude. The cycle of life must be prepared for. My prayer is that when Rich and I are gone, that our children will be close with each other, that they will keep the morals and love we have taught them, and that they will teach their children and their children's children about God and how; even though we will one day be apart, they will always remain dearly and fondly within each other's hearts.
God is so generous to give us dreams and He always equips us one way or another for those dreams to come true.
My biggest and greatest desire as a mother of boys, is for them to marry Christian wives. Not only will it guarantee heaven, but it will give them a mutual foundation which nothing can break.
I am interested in studying siblings of the Bible. The love, discord, and sifting of characters is better than any novel you could ever read. I have learned that God is ever faithful to those who are ever needing of Him.
Speaking of siblings, I am segueing into a story that my mother wrote about her siblings. I hope you enjoy it!
Siblings
By: Robin Sieverling
SIBLING: (s'blin), a noun. A person in relation to someone having the same parents or having one parent in common.
"Baby Huey, sit on your Mommy's lap until you are old!"-- "You exaggerate too much!"-- "You're just a spoiled brat!"-- "You just always have to have the last word!"-- "Do we Have to play with her?"-- "There is something wrong with you!"-- We adopted you!"-- "She did it!"
It wasn't easy being the "baby" of my family. I always felt misunderstood. I received most of the attention because I always demanded it!
I was jealous because my sister was good and responsible, and my brother was funny and smart. I was just "cute" and dependent.
There were times when I thought I hated both of my siblings. They seemed to have an unspoken covenant between them and I wasn't in it!
As children, we are like narcissistic bottomless pits. We often only see our own side of situations, and we want our own needs fulfilled instantaneously.
It wasn't until I became an adult, that I truly valued my brother and sister.
On one occasion, my sister, my brother, and I, were waiting to eat a piece of our mother's delicious, homemade pumpkin pie. I remember waiting all evening for the pies to cool in our kitchen windowsill. We got unexpected company that evening, and when they left, there wasn't much pie left. My brother actually measured his piece of pie before our mother cut it. He wanted to make sure she was "fair." My sister was upset with our brother's behavior, and she said, "Mom, let Robin have my piece. I am very tired, and I am not hungry." I grabbed that piece of pie, after my brother measured it, mind you! I didn't give my sister's act of kindness and generosity, a second thought.
Once, at Halloween time, my brother and I took a walk after school. He was scouting out the neighborhood for, "the good houses" he would say. "The ones who give the best candy!" I think he inspected the route every year. After our walk, we went home to decorate our Halloween bags. My brother is an excellent artist, so he drew on our Halloween bags. On my bag, he drew a full moon with a witch flying through it. He also drew a picket fence with some pumpkins sitting on the pickets. His bag had bats and a ghost, and a haunted house drawn on it.
Just before dark that particular Halloween, I developed a fever and I was vomiting. I remember crying because I had to miss trick-or-treating. When my brother and sister returned home from trick-or-treating, my sister told me that my brother had told each house, that his little sister was home sick. He had carried two bags with him all evening. He got my bag filled to the brim! I was so happy! I was so busy examining my candy, that I forgot to thank him.
One Christmas, my brother designed and sewed the most beautiful troll clothes for me. He made an entire wardrobe for my beloved troll collection. He presented me with a little wooden box filled with tiny outfits made out of felt. There were also little hats, belts, and shoes. He said if I told any of his friends, he would kill me.
After my mother died, my sister asked me to go out to lunch with her. We walked all through a quaint little town. My sister bought me some expensive perfume, a beautiful wind-chime, and a delicious lunch. I however, didn't buy her a thing. She said I needed pampering. She too needed pampering. We had lost the same mother!
Although both of my siblings tried to kill me on different occasions, I know they love me.
Once, when we were very young, my mother told my sister to clean the toilet. I just had to make my bed, and my brother was mowing the lawn. I told my sister that the toilet wasn't
clean enough for me to use. She responded with great hostility. She grabbed me in a a headlock and said, "your Mommy can't protect you now! Drink this bleach and die baby!" I cried and screamed, but she shut the door. I finally realized that the cap on the bleach was still sealed. My Mother entered in the bathroom and my sister quickly acted as if she was busy cleaning. I didn't say a word.
My brother only tried to kill me once. It was when he got a new magnifying glass. He and our boy cousin were playing with ants and a huge pile of leaves. They always had so much fun being mischievous together. They were burning ants to a sizzle , and they were burning leaves with the sun reflecting off their magnifying glasses. When the two of them saw me playing in the yard they said, "Hey, baby Huey, come here!" I was so excited that they invited me to play. They sat me down and tied my shoelaces together with me connected to the shoes! The two little imps caught my shoelaces on fire! I cried, and they threw dirt on my shoes, and let me go. They said, "It worked! It worked!" The irony is, my brother ended up with a fabulous career in... you guessed it! ... "Fire."
My brother's resume would read; Fire Fighter, Smoke-Jumper with the Hell Shot Crew, Fire Prevention Technician, Technicians Patrol- Forest Ranger, Fireman, Building Construction Fire Safety Teacher, Plans Unit Inspector for Fire Safety, Fire Prevention Supervisor and finally Fire Marshall. Fire! Fire! Fire! Go figure! His fascination with fire gave him a career. My fear is his fame! He speaks to hundreds of parents and children concerning the value of fire safety. I wish I could be a bug in his pocket! I wonder if he tells his story about lighting his baby sister on fire?
On April 30th 1992, my brother and sister, my husband and my daughter and I, were so happy. It was our father's birthday, and our mother's last day of Chemotherapy for colon cancer. We had dinner, flowers, gifts and balloons awaiting our parents arrival at my house. Strangely, only our father arrived to our party. He said our mother needed some time alone to contain herself. We were certain, that the full year of Chemo, which our mother 's Oncologist had recommended "Just to be safe", had worked. We thought, what a great birthday present for our father.
Our father informed us that our mother's cancer had spread to her liver. Her doctor said that she only had three to six months to live. Our father finally went home to get her, and said he would be bring her back for dinner. He asked us not to talk about her illness. We all wiped away our tears and promised not to talk about her illness. I turned the T.V news on, and there were very bad riots in the city of Los Angeles. When our parents returned, we all sat in front of the television set, sadly viewing the rioting. Our mother said, "What a sad world this is, I hope I go to heaven and find relief there."
My father wanted to take pictures of us all. My brother was wearing a suit, and my sister and I were dressed in fuchsia-colored dresses for our mother. It was that very day, that I realized how blessed I was for having my family all together, safe and sound, at least for the moment. We will get through these mixed emotions, I thought, I learned that the tightness of brother-hood unites you like steel.
As a word of encouragement to all of the mothers reading this post, I truly believe love is one of the greatest gifts you can give your children. A LOVE for the Lord, a LOVE for you, their parents, A LOVE for their siblings, a LOVE for their family and friends. Moms, please teach your children to love their siblings by encouraging them to be patient with each other. Teach them to not compare themselves to one another. Help them learn to work together as a team. Teach them how to share with each other. Teach them to be respectful of one another. Give them the tools to communicate with each other. Once you the parents have passed on from this earth, the relationship between siblings will still remain and they will be the glue for the future generations.
We are all on this journey together Moms! We need to pray for each other to help guide all of our children.
Blessings,