Hello All! Well, we have a BIG PRAISE REPORT!!! This afternoon I had my anatomy scan on the babies, as well as my cervical ultrasound check. The babies look fabulous!
Joey is weighing in at 3 lbs.10 oz and Jake is weighing in at 3 lbs. 8 oz !!! That means each baby has gained a 1/2 pound since last Friday!!
The doctor told me I am actually 30 weeks as of today and measuring that way as well.
I thought I was 29 weeks and a few days, but I'll happily take 30!
My cervical length is now at 2.1 cm which is just wonderful news! These babies are growing nice and big and my cervical length is not changing at all! The Perinatal doctor told me that he thinks I might go another 5 weeks before having these little guys!! I would be thrilled to make it 5 or 6 more weeks!
What a blessing that would be! We know that God is in control and we completely surrender these babies to Him, who gave them life.
I am still on bed rest as a precaution to ensure these little boys stay cooking as long as they can.
The doctor said he was very impressed by the babies weight and measurements and he jokingly said I had a strong cervix and that I am a good baby making machine, ha! I hope so, because I would LOVE to be blessed with more little ones in the future! I give God all the glory and thank each of you for your prayers!!!
A Good Morning Surprise...
When we awoke this morning, I went to check the mail ... which usually comes around nine o'clock.
This is what Robbie and I found waiting on the porch!
There was one Thomas The Tank wrapped present for Robbie and one beautifully wrapped present for Jake and Joey... we think we know who brought these fun surprises!
The Early morning Fairy godmother strikes again!
Robbie was so excited to open his box!
Robbie intends to wear this t-shirt the day he meets Joey & Jake and officially becomes a BIG BROTHER!
Then, I let Robbie open-up Jake & Joey's present.
I wonder what it is?
Look at all these adorable clothes, bath towels, socks and receiving blankets!!
Thank you, Aunt Becky!
29 Weeks
Well, I am going to go ahead and post my 29 week picture and I will post my 30 week on Sunday.
Here I am today after my doctor appointment and boy, oh boy has BIG Mama come to visit!
Swollen feet, hands and weary Mama.
Here is a picture of Robbie kissing my Tummy. He said , " I want to kiss Joey and Jake."
I am relieved and happy to come back home today and not be in the hospital. I am growing bigger by the minute and my "cankle" legs are getting larger... even when I am not pregnant and 120 pounds, I still have larger ankles.. (genetics from my mama). Oh well, there are worse things in life. At least I have her beautiful, big eyes; which the Doc thinks the twins have! I am grateful, oh so grateful for all of your prayers, Thank you all! I praise God that all is well. God- willing, these babies are going to make it, we pray!
Above is a picture of me on the left with Robbie at 29 weeks and on the right with the twins.
I just got my little one down for bed and we read two new books.
First we read the new book Aunt Becky gave Robbie. We both loved it and the illustrations are just adorable drawings, as if a child drew them.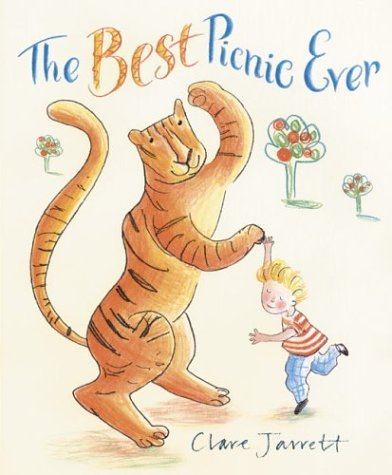 Then we read...
Such a cute book about welcoming a new baby into the family!
Well, I feel just about like Mama bear in the illustration below.
Robbie got a kick out of this picture. Mama Bear's tummy is growing so full with the baby, that eventually Brother Bear falls off because their is no room. Maybe Robbie can relate to Brother Bear. ;)
Hope your day was wonderful!
Thank you again for your prayers and well wishes!
Blessings,