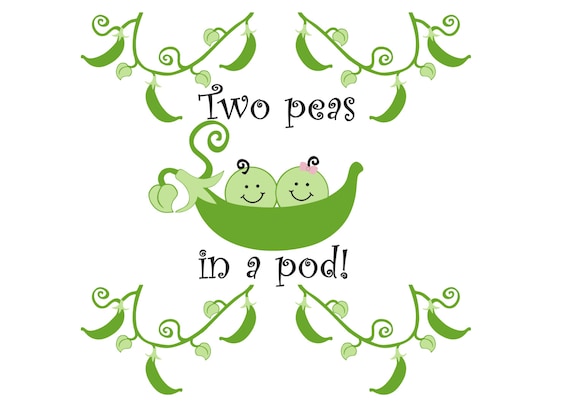 It's almost the weekend? What are your plans? Rich and I just got home from my almost 13 week doctor appointment for the twins. We were able to have another ultrasound and I'm pretty sure these babies get photographed more than any celebrity, they have their own little paparazzi at the doctors office! :)
I have a huge praise, both babies looked great!! They had strong heartbeats of 178 and 167! They were just so adorable on the ultrasound screen. We were able to look and see their precious little profiles,( and one of them looked just like Robbie to me. :)
We were able to see them move their teeny tiny fingers and mouths. God is so good!! One of the twins flipped over and turned his or her little bottom to the screen. The doctor checked for gender, but it was still a little too early to tell.
The doctor kept asking me what I am hoping to have and I told her I just want healthy babies, gender doesn't matter. It would be fun to have a little girl to dress up, but I am a boy Mama now and I love everything about it; trucks, Lego's and dinosaurs! I have been feeling these babies move for the past few weeks now and after seeing on camera how active they are, it is no surprise that I can feel them so soon in the pregnancy.
To all of you who have been praying, thank you so much and please keep them coming our way!
I just wanted to share a few yummy recipes from last night with all of you.
So, I said earlier in the week we have been staying with my parents while our house is being worked on. We haven't started official construction, (as of knocking down walls yet) but we have most of the kitchen pretty well torn-up as well as the back bathroom.
Last night, my Mom and I both felt like cooking! I guess it was because yesterday was one of those sunny, but windy fall days! We felt like a good hearty meal that could be prepared in a jiffy. This is why we turned to the following book for a one skillet meal!
Have any of you heard of this book before? My Mom purchased one for Rich and my Dad one Christmas as a stocking stuffer. To tell you the truth I have probably used it more than them!
Well tonight we made Frito Pie! Yummy, hearty and super easy!
1 1/2 14 oz can of BBQ baked beans ( we always use Bush's)
1 lb extra-lean ground beef
1 8oz can of diced tomatoes
1 8oz bag of Fritos corn chips
1 cup of shredded lettuce
In a non-stick skillet, brown the beef and then drain the grease.
Dump in the beans and tomatoes ( with juice). Simmer for 20 min.
Then this next part is really up to you and how you fancy your Fritos!
The recipe calls for you to crunch up your Frito chips and place them at the bottom of a dish and then pile on top of your chips the beef/bean mixture, lettuce and cheese .
My husband likes to pile his whole chips on his plate like nachos so really whatever floats your boat!
I was in the mood to bake pumpkin bread from scratch. This was my first time attempting to make this recipe and it was scrumptious!!!
Are you ready for this? No really, you may need to sit down for this one...
Pumpkin Cream Cheese Swirl Bread

Oh my goodness, this bread was fabulous!! It was rich and creamy, moist, with a hint of spice! If you are a a pumpkin lover, this is the perfect treat for you!



Pumpkin Cream Cheese Swirl Bread
4 Tbsp. butter, melted and cooled slightly
1/2 teaspoon ground ginger
Cream Cheese Mixture
8 oz. cream cheese, softened
Preheat oven to 350 degrees and spray the inside of a loaf pan with non stick spray; set aside. In a large bowl, whisk together the pumpkin, sugar and eggs until combined.
Add in the buttermilk and melted butter and whisk.
Add in the flour, baking powder, cinnamon and ginger and whisk until batter is smooth and there are no lumps.
In another bowl, beat together the cream cheese, egg and sugar until smooth and creamy. Spoon about 1/3 of the pumpkin mixture into the bottom of the loaf pan. Dollop the cream cheese mixture on top and smooth it out.
Continue to layer an additional 1/3 of the pumpkin mixture, followed by the remaining cream cheese.
Finally, add the remaining pumpkin mixture and smooth out the top so it completely covers the cream cheese.
Place in the oven and bake for about 1 hour and 10 minutes, or until a toothpick inserted in the center comes out clean. Place pumpkin bread in the loaf pan on a wire rack. Wait at least 30 minutes before inverting onto rack, then allow pumpkin bread to cool completely before slicing.
I recommend some vanilla ice cream or whipped cream with this bread. I also would toast or warm it a little just before serving it. It is very rich and filling and most divine!
If you live somewhere where it doesn't quite feel like Fall outside just yet, this is for you...
Have a happy Friday!