Hello Lovelies! We have been traveling and enjoying those dog days of summer. BBQ's , swimming, the beach and loving life! Don't you just love summertime ?
I was searching for a "dog days of summer" photo to accompany this post when I stumbled upon this ....
And so, this photo above really has nothing to do with anything other than the fact that it makes me smile . . . and that's a good thing! :)
Robbie has developed a real love for reading! I guess I should say a real love for being read to, since he is only two. Above is a photo of Robbie wearing Gig's reading glasses while he read a story to Elmo! I love to have him "read to me". He has memorized most of his favorite stories by heart and can tell you what each page says. Seriously ... so precious!!
Earlier in the summer we joined the Summer Reading Program at the base library. Robbie just can't get enough. We read five to ten books a day! Reading a few books has been part of Robbie's bedtime routine since he was small. When Rich came back from his deployment, he gladly took over bedtime reading for me. I recently read an article that children who have mothers who read to them are 50% more likely to become better life long readers.... here is the astonishing fact, children who have fathers who read to them are 80% more likely to become better readers!
So keep on reading to your little one's Mommy and Daddy!!!
Speaking of reading ... have any of you bought your little one a Tag Junior?
We did a few road trips this summer and in an attempt to keep my little guy busy for hours in the car, I purchased a Tag Junior.
It is absolutely wonderful because all your child has to do is swipe the little Tag Puppy across the words on the page of a book and voila .... your child will be able to hear the story read to them!! Great non- television interactive road trip toy!

Oh! While I'm on the subject of reading, I have my eye on these two books... can you guess which one is for Mommy and which one is of Robert?
Have I mentioned that I love ANYTHING Pioneer Woman? I think I may have just once or twice... Her food is simply dreamy, her way of life is inspiring and I can't wait to read both of these books!
Smoothies have become quite popular and a HUGE hit at the Christensen home this summer! Mostly because of the fact that it has become increasingly more and MORE of a chore to persuade my little sweet pea to eat his peas, carrots, spinach and anything else that is good for him! :)
Leave it to Gigi, ( my Mother) to come up with the all powerful wonderful toddler approved smoothie!!!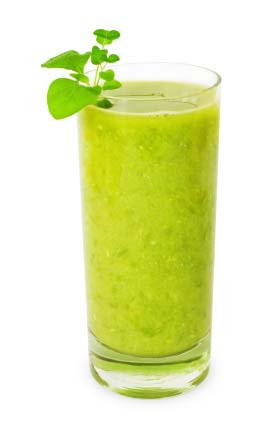 1 cup Spinach
1 cup Kale
1 whole Banana
1 whole Apple
1/2 cup Strawberries
1/2 cup Blueberries
1 cup frozen Mango
2 tablespoons Honey
1 tsp Cinnamon
1 cup of Mineral Water
1 cup of Almond Milk/ Vanilla flavored please!
Throw it all in the blender until liquefied and then add almond milk and water until desired consistency.
A great and full proof way to get your little sprout to eat his or her veggies!!
Let's see what else... Daddy and Robbie have been working on things around the house.
This all started in June when I bought Robbie a children's toy tool kit from a bag sale.
We purchased a new patio set and Robbie "helped" daddy assemble it with his drill.
We have been enjoying family movie nights once a week!
Love, love to cuddle with this little snuggle bug! It is the best feeling in the entire world when this little guy leans his head on my shoulder during a movie and says; " I ove ( love) you Mommy".
Ahh I just melt!
As for lessons and learning, Robbie is working on mastering shapes!!
I have been focusing on shape puzzles, shape art and shape investigation in the world around us!
Well that's all folks for our summer happenings!!
Randoms
A congratulations to Prince William and Kate Middleton on the arrival of their baby boy!
Can we just be honest for a minute????
Kate looks absolutely amazing in this photo of her at almost 9 months pregnant!!!
Me at around the same time in my pregnancy ... not so much!!
Ha ha , I guess that's why I'm not a princess!!
Either way, I loved Kate's maternity fashion! :)
I'm excited because tonight is the return of "Who Do You Think You Are" on TLC.
Love and blessings to you and yours!