I have been trying to eat more healthfully lately. I have a growing little boy who is building his future eating habits; which is why I am trying to incorporate lots of veggies, fruits, and whole foods into our diet. I have been giving myself as Doctor Oz says; a Faturday . . . A Faurday is allowing yourself one day out of the week to eat ABSOLUTELY anything, everything, and whatever you like! As for the rest of the week, I have been rotating the following recipes throughout our weekly meal plan.
Each morning I have started to make Miso soup for breakfast. I absolutely love the taste and the protein benefits are amazing, plus I just feel better starting my day with a warm cup of Miso!
I use the Miso Master Brown Rice Miso from Whole Foods Market.
Here is my Miso Soup recipe:
Ingredients:
4 cups water
3 tablespoons miso paste
1 (8 ounce) package silken tofu, diced
2 green onions, sliced diagonally into 1/2 inch pieces
2 or 3 baby carrots chopped
Directions
1. Chop up Tofu, carrots and green onions
2. In a medium saucepan over medium-high heat, bring water to a boil. Important to remember NOT to place Miso in boiling water because it wipes out nutritional value.
Reduce heat to medium and wait for it to cool down to hot/warm temperature/ now, whisk in the miso paste.
I push my miso through a strainer placed in the water so it is distributed slowly and evenly. Stir in tofu. ( I like to quick fry my miso with garlic and olive oil along with carrots and onions) in another pan before slipping it into my Miso soup.
Some people place udon noodles, bits of chicken or fish and sea weed.
If you like, separate the layers of the green onions, carrots and add them to the soup to your liking.
Simmer gently for 2 to 3 minutes before serving.
This week I was excited to try the following recipe from SkinnyTaste.com
Summer zucchini hollowed out and stuffed with lean Italian sausage, then topped with marinara and cheese. Oh MY!!!
Zucchini is in full season! Everywhere you go you will be able to find the most gorgeous , full, ripe zucchini! I love to shop at Farmers Markets for produce. We have started growing a zucchini plant, but it will still be a bit before we have a harvest.
I also love the name of this tasty recipe . . . Zucchini Boats!!! How fun is that name and concept for children?
One boat could be plenty to fill you up and will surly fill up a child, but you can enjoy two and still be in good shape. Al fresco's sweet Italian chicken sausage is a great alternative to regular sausage for this recipe! It's 75% less fat than pork sausage, and it's gluten-free. So eat up!!!!!!!!!
Sausage Stuffed Zucchini Boats
Servings: 8 • Size: 1 boat • Old Points: 3 pts • Points+: 4 pts ( For all you Weight Watcher Fans out there) :)
Calories: 153 • Fat: 7 g • Protein: 12.8 g • Carb: 9 g • Fiber: 2 g • Sugar: 2 g
Sodium: 372 mg
Ingredients:
1 1/4 cups quick marinara sauce
4 (31 oz total) medium zucchini
1 tsp oil
1/2 small onion, finely diced
3 cloves garlic, crushed
1/2 cup diced red bell pepper
14 oz lean Italian chicken sausage, removed from casing (Al Fresco)
1/2 cup part skim shredded mozzarella (Polly-O)
8 tsp grated Parmesan cheese (fresh not bottled)
Directions:
Bring a large pot of water to boil.
Preheat oven to 400°. Cut zucchini in half lengthwise and using a spoon or melon baller, scoop out flesh, leaving 1/4" thick. Chop the scooped out flesh of the zucchini in small pieces and set aside.
Drop zucchini halves in boiling water and cook 1 minute. Remove from water. Place 1/4 cup of sauce in the bottom of a 9 x 12" baking dish, and place zucchini halves cut side up.
In a large saute pan, brown sausage, breaking up as it cooks into smaller pieces until browned; set aside. Heat oil and add onion, garlic and bell pepper. Cook on a medium-low heat for about 2-3 minutes, until onions are translucent. Add chopped zucchini, season with salt and pepper and cook about 2-3 minutes. Combine with sausage and cook a few more minutes.
Using a spoon, fill each hollowed zucchini with 1/3 cup cooked sausage, pressing firmly. Top each with 2 tablespoons each of sauce, 1 tablespoon each of shredded mozzarella cheese and 1 teaspoon each of Parmesan cheese. Cover with foil and bake 35 minutes until cheese is melted and zucchini is cooked through.
Remove from oven and ENJOY!!!!
I like to serve this dish with a cold, crisp salad and perhaps some cherries for dessert! What a light and healthy summer supper!
In other news, Robbie has a new found love for Elmo!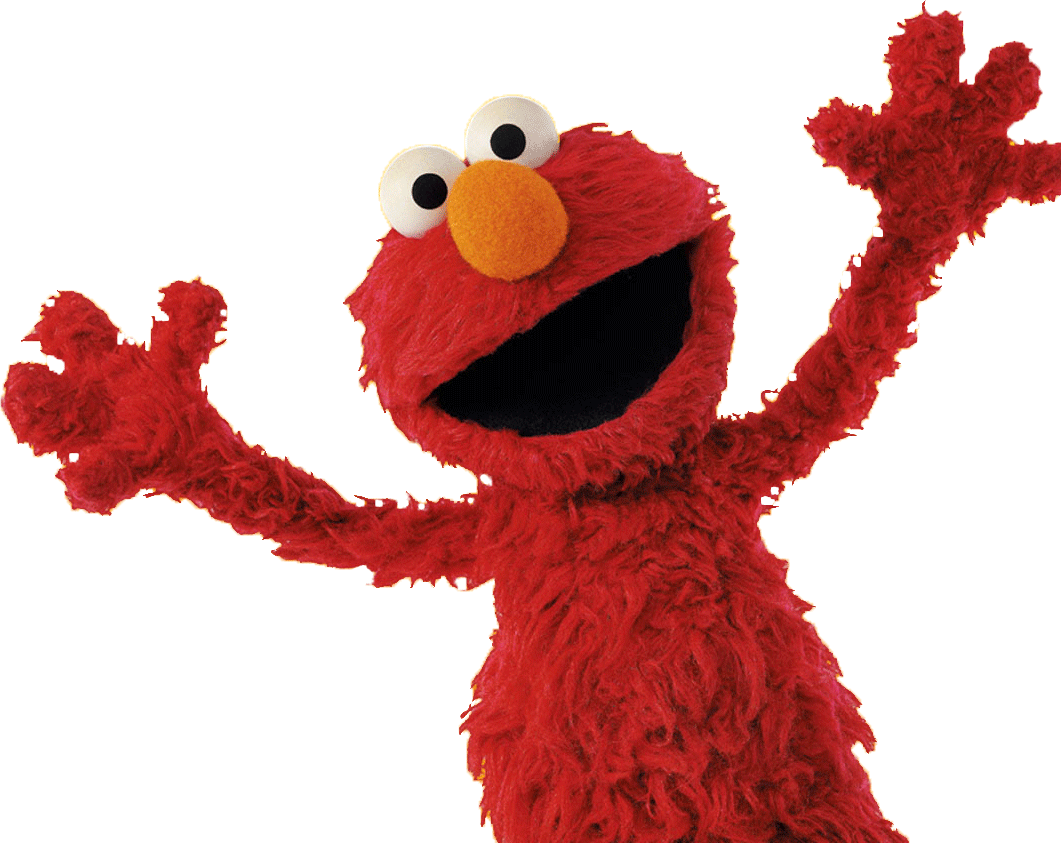 You know Elmo, the cute little high pitched red Muppet from Sesame Street. Well, my Aunt bought Robbie a "play-a-sound" Elmo book called; "The Itsy Bitsy Spider". I don't think my little man has wanted to read any other book since receiving this one last Sunday. :)
I am excited because he can now say Elmo, which sounds more like Em-Oh! Ha!
On Wednesday while at the Pediatricians office, Robbie proudly ran-up to a big poster of Elmo and in a loud, squeaky voice said; "Oh- Em-Oh"!!! I am having so much fun with the toddler years!!
This morning , we were so excited to find 7 tomatoes in our vegetable garden!! Five of which are red and almost ripe and ready for the picking!

Our Tomato plant the day we planted last week.


Not even a full week later and look how full, lush and fruitful our little plant has become!

It reminds me of the scripture in : The book of John, Chapter 15:1 through 8
" I am the true vine, and my Father is the gardener.
He cuts off every branch in me that bears no fruit, while every branch that does bear fruit he prunes so that it will be even more fruitful...
verse 5...I am the vine; you are the branches.
If a man remains in me and I in him, he will bear much fruit; apart from me you can do nothing... and it goes on to
verse 8..."This is to my Father's glory, that you bear much fruit, showing yourselves to be my disciples."

Jesus often taught through parables, and I think there is no better way to learn than with visual teachings, especially for small children. Pulling weeds and removing dead fruit is a hands on activity for my little guy to learn how to care for something in order for it to thrive.

In our lives, sometimes we need to prune and cut off behaviors and habits that will grow into harmful living. Pruning hurts when we are disciplined, but oh! the result of a bountiful crop that thrives from remaining in God's perimeters, is eternal and rewarding, and most pleasing to God.

Teaching a child through nature is a free, beautiful, and enlightening experience!

My little farmer hard at work watering the garden this morning for Mommy! Robbie is sporting his Go Team U.S.A Red, White and Blue spirit in honor of the
2012 Summer Olympic Games!

Robbie keeps asking for his Da da. who is still away training. My Mom gave Robbie this little frame with our engagement photo in it. The frame is just the perfect size for Robert's little hands. Robbie has been carrying this around with him everywhere we go. He holds it up for everyone to see and points out saying Mama and Dada! So precious!
I pray for every service man and woman and their families back home, please join me!
Enjoy your Saturday! Happy Cooking!
Blessings,