I have always loved antique Wedgewood stoves! I love anything and everything vintage! Our house was built in the 1930's and while remodeling our kitchen this past year, we really wanted to keep the integrity of the home. Everything is vintage in my kitchen with lots of Jadeite throughout.
My Nana always had a Wedgewood stove in her kitchen when I was little and my mom has always had a vintage Wedgewood stove in her kitchen as well. We have been searching for weeks for a vintage Wedgewood six burner, double oven. Well, I couldn't BELIEVE when we found ours! Not only is it a six burner, double oven, but it also has the original salt and pepper shakers with clock on top and timer.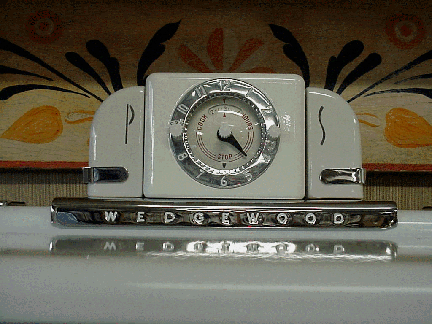 The oven was is very good condition and we are currently having the top portions re-chromed. We got a great deal and Mama is HAPPY!!! It looks like Thanksgiving and Christmas here at the Christensen house will be amazing! :)
After a long and busy day at the doctors with the twins, Robbie and I decided it would be fun to try out the new oven and make chocolate cupcakes! Yummy!
We had so much fun this evening and the cupcakes were super yummy!
Well, we are off to bed... BIG day tomorrow, Bible School and we are going with Daddy, the babies, Gigi and Grandpa to ...
A display of over 5,000 Jack O' Lanterns!!
So much fun!
Blessings,