Earlier in the week I had lunch with my dear friends Aimee and Summer. Aimee brought her two adorable little children and I brought Robbie and I fear it was probably a LOUD lunch for Auntie Summer! :) Aimee has a five year old little girl, (Angelica) and a three year old little boy, (Christian). Aimee has two of the most loving, well behaved, kind and giving children I know! I just love their influence on my little Robert!
Aimee is a Super Mom!!! Aimee teaches first grade all day and still finds the time to be a fantastic mother! Aimee sees to it that her littles are church going, cultured, well read, compassionate children... I could go on and on about Aimee for a few more paragraphs or perhaps even pages, I am so thankful for her friendship and influence over my family, she is a mentor mom, whom I look up to!
We went to my favorite Mexican restaurant, La Tolteca !!! Just so you know, if you are EVER in the San Gabriel Valley area, you MUST, I repeat MUST swing by La Tolteca Mexican Restaurant in Azusa Ca.!
Summer was on her lunch break and was able to have lunch with us during that time! I have done many blog posts about Summer as well! Summer truly is my sister and I love her more than words!! My little Robbie was so excited all week because we were going to have lunch with Auntie Summer!!! Truth be told... I think Robbie has a bit of a crush on Auntie Summer...Shhh, it's a secret! ;)
Summer is so beautiful, talented and accomplished and as if that weren't enough, she is one of the best cooks and bakers I know. Summer has a Culinary degree from Le Cordon Bleu and I am always so intimidated to make anything for her! ha ha totally my own insecurity, Summer is way too nice to ever critique my food.
I could just kick myself, because I was so enjoying our lunch conversation that I didn't even remember to bring out the camera until after Summer had gone.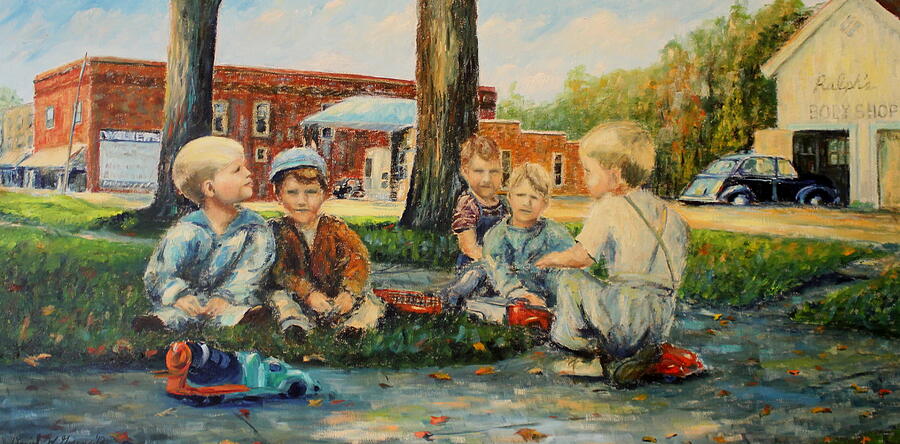 I loved watching Christian and Robbie play trucks and make explosion sounds and just really get into their imaginative play!!
We were all laughing because here we had the loud boys banging and racing trucks and cars and there sat sweet little well behaved Angelica... coloring without making a sound!
Ahh the difference between boys and girls. :)
I love this little poem below and with three boys, I will definitely have to have this hanging somewhere in the house!
Oh and I have to brag about Angelica!!! Angelica just started Kindergarten this year and look... she has already received her first award!!!
So proud of you sweetie!!!
Thank you ladies for such a fun afternoon! I love you both! :)
I just love this last picture of the two of them leaving as we headed to the park!
Blessings,