Doesn't the picture below exude the very essence of summer ?
Sigh . . . I have been writing about cakes far too much this summer!
I know swimsuit season is in full swing and at a time like this cake should be the LAST thing on my mind!!!! None the less, I HAVE to share this fantastic, delicious and refreshing summer Pink Lemonade Cake with you all!
At Christmas time my Mom and I made a ton of Chocolate/ Cherry Bunt Cakes for all of our friends and neighbors. My Mom had the great idea to decorate them as wreaths! While making the cakes one winter evening, my Dad walked in and said; " Gee, I wish you were making a Pink Lemonade Cake? " My Mom and I stared at each other with a puzzled look? What on Earth is a Pink Lemonade Cake???
My Dad proceeded to tell us all about his fond childhood memories of Summer in the 1950's with a slice of Perfectly pink, tart, sweet Pink Lemonade Cake. My Dad told me that when he was a little boy he would walk to the market, purchase the cake mix, prepare the cake and then fight everyone to lick the batter from the bowl!
As you can tell, I just LOVE all things PINK!!!
Here I am at a Military Wives Tea Luncheon with my sweet friend.
I have made it my mission for the past several months to find a Pink Lemonade Cake Mix! Over the past few months, every time I walk into a grocery store, I check the baking section for this mysterious cake mix. To no avail . . .
About a week ago, while shopping at Target with my Mom and little one, I wandered down the summer fun aisle. You know, the seasonal area, where you can spend hours looking at all sorts of different, moderately priced items for the season. Well, there it was among the beach towels, kiddie pools and BBQ's . . . Pillsbury Pink Lemonade Cake Mix, complete with Pink Lemonade Frosting and all!!!!!!!!!!!
I let out a squeal of joy and had to hold myself back from doing a cartwheel right there in the middle of the Target aisle !!!! Okay, so I might be exaggerating just a bit . . . but I was pretty excited!!!!!!
I grabbed as many boxes as I could, went back to my parents house and surprised my Dad with his favorite cake from the 1950's!!
My Dad was so excited to see that alas, we had found this famous Sieverling favorite cake mix!! After eating a slice, he laid down on the couch, plump and with a full belly and said; " it was good, but let me give you a secret for next time, try using a secret that my Grandma taught me."
The secret , add a 1/2 cup of honey and use only the egg whites while preparing your cake mix.
I couldn't wait to try out these tips, we made another Pink Lemonade Cake last night and it was beyond fabulous!!!

I have to say, how cute would it be to have a "Pink Lemonade Tea party" for a little girl's birthday party? When I was a little girl, my Mom let me have all my girlfriends over for "High Tea" one summer. We all dressed up with hat's and frilly, pretty things. Then we served each other Pink Lemonade in my Mother's best china!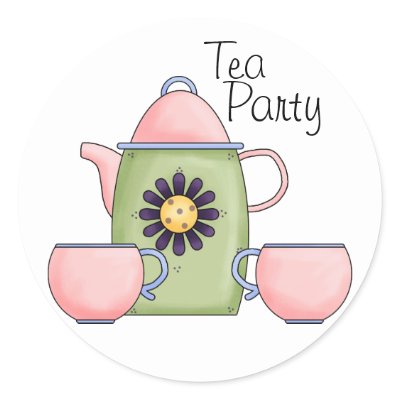 I would have loved these adorable little cupcakes!
This Pink Lemonade Cake is a Must Try and it's my Marvelous Monday Pick of the week!
Blessings,