"The father of a righteous child has great joy; a man who fathers a wise son rejoices in him." ~ Proverbs 23:24
Happy Monday friends! I hope you enjoyed your Father's Day weekend! My husband has started referring to Father's Day as Father's Day weekend . . . ha ha I guess just one day won't do!
We had a lovely Father's Day Weekend. We went out to visit my parents on Saturday and spent Saturday and Sunday with them. My husband's parents are traveling, so we will have to celebrate Father's Day with The Christensen side when they return.

On Saturday we enjoyed pizza and a movie together. On Sunday, we just enjoyed the serenity of the day. We went to a late lunch, early dinner at one of Rich and my Dad's favorite places; StoneFire Grill.
As always, their Chicken Pesto Sandwich was nothing less than AMAZING!!!!
Then after dinner we all four plus Robbie strolled down for some yummy frozen yogurt at a fun little shop called Cherry On top, located in the Old town of my hometown.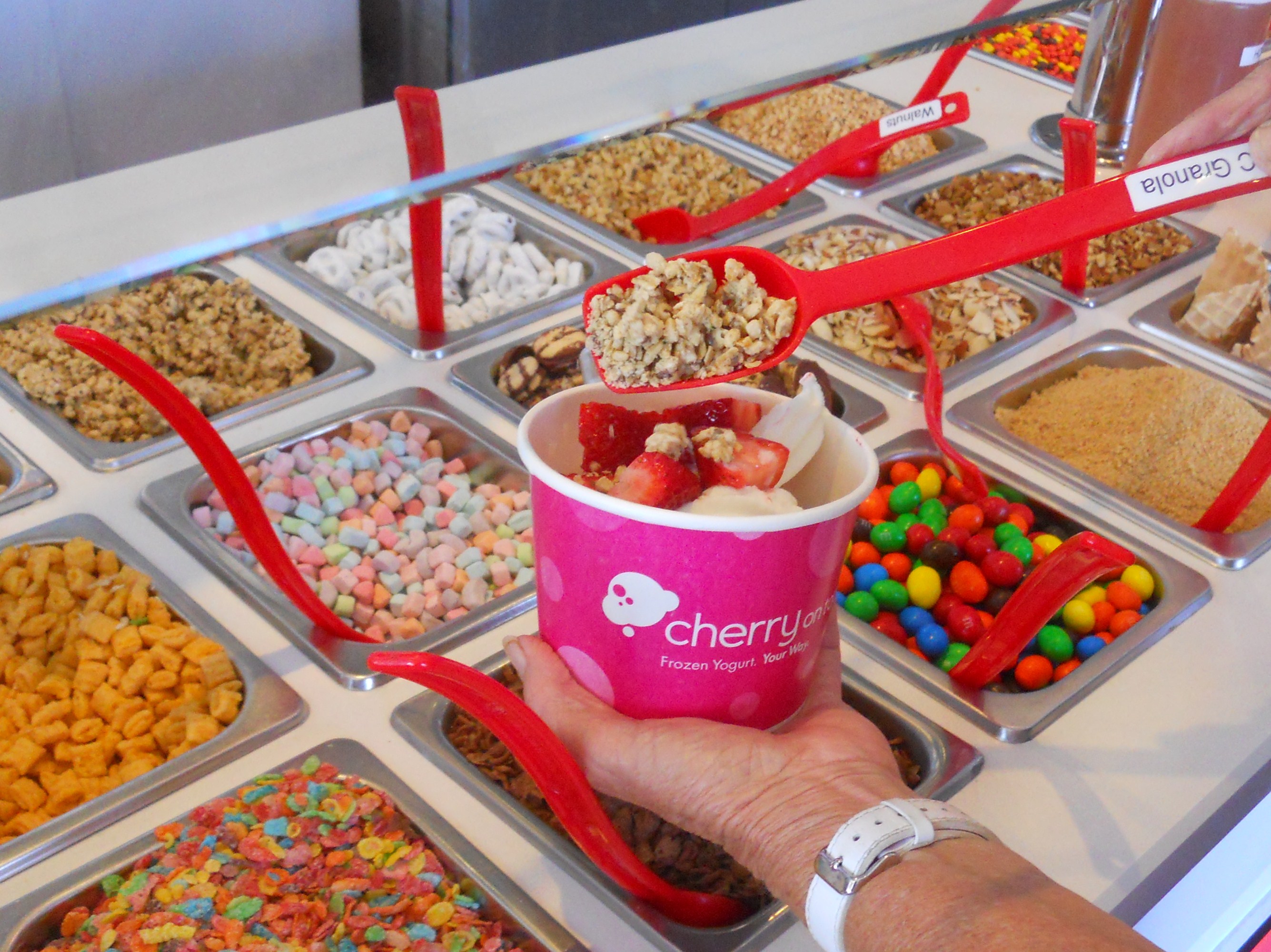 Because how can anyone resist Frozen Yogurt and toppings???
I tried a new summer flavor called Hawaiian Delight. It was perfectly tart, fresh and fruity!
After we filled ourselves with sugary goodness, we continued our walk to the park where Robbie had fun playing on the swings and going down the slide with his Daddy and Grandpa Ray.
We have a dear family friend, Freddy, ( who is also Rich's poker buddy). This sweet little book came in the mail on Saturday for Rich from Freddy. Last night, Rich and I were reading through some of the fun sayings and stories in this book. I thought I would share a few with you. :)
My favorite:
"A baby has a way of making a man out of his father and a boy out of his grandfather."
- Angie Papadakis
"One Father is more than a hundred schoolmasters."
-English Proverb
"I have found the best way to give advice to your children is to find out what they want and then advise them to do it."
-Harry S. Truman
"I cannot think of any need in childhood as strong as the need for a fathers
Such a great family weekend! I hope and pray your weekend was equally enjoyable friends!
Blessings,