Today is "Teach Me Tuesday" and I want to talk a little bit about teaching compassion to children.
Compassion is definitely something we are taught.
We learn compassion through others actions. Compassion is by definition;Sympathetic pity and concern for the sufferings or misfortunes of others.
As a parent you might be asking yourself, " How do I help my children grow into compassionate, caring, kind people when we live in such a self-absorbed culture and society."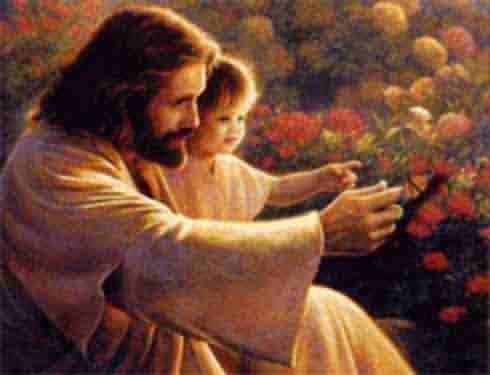 Jesus taught us, (his children) compassion through his actions. We already teach our children as babies how to eat, how to talk how to walk and how to love . . . you better believe it, our children also learn compassion through us. You are your child's first teacher.
"Train up a child in the way he should go; even when he is old he will not depart from it."
Proverbs 22:6
The Story Of Robbie & Monkey
I want to share a story from around our house this week. About two weeks ago my Aunt bought Robbie a little stuffed toy monkey. Robbie has not put this monkey down since Aunt Becky gave it to him! I started to notice the real love and bond forming between Robbie and this little monkey. Monkey has made various trips to Grandma's house, the grocery store, social events and church. Monkey even participates during dinner and with bedtime prayers. :)
Today, I walked into the living room and found Robbie "feeding" Monkey with his bottle. When I walked closer Robbie proudly held up the bottle and said, "baba". I said, " very good Robbie. .. your feeding Monkey the baba. Let Mama try". I held up the bottle to Monkey's mouth and made a smacking sound with my lips. I then picked Monkey up and proceeded to pat him on the back as if I were burping him. Well, Robbie thought this was just about the best thing.Robbie immediately grabbed the bottle from me, stuck it up to Monkey's mouth and smacked his little lips together. Just as I had done. When he finished he picked Monkey up, patted his back as if burping him and gave him a big hug and kiss.
It touched my heart to see the compassion and love already blossoming in my baby's little one year old soul.
This post is especially for young mothers who need to realize the HUGE importance of their job and influence on their young children. In the midst of a hectic day when you feel stressed, anxious and pressed for time. When nothing seems to be going right and your frustration level is rising by the minute, they are watching . . . who? Your children, your most precious gifts.
Remember to teach them compassion through your trials and theirs. Make everyday a learning opportunity. The dishes and laundry will still be there tomorrow, but a teachable moment is more valuable than gold!
Do you remember learning this song in Sunday School as a child? Listen to the song below by pressing the play button.

Please be sure to pause my music feed at the bottom of the page. :)
This song is meant for children, but to me, as a parent, it is such an excellent reminder that my child is always watching me, listening to me, learning for me. This convicts me to be careful what I say, what I do and how my little boy perceives my actions.
This scripture always comes to mind when I think about teaching compassion to our children.
Deuteronomy 6:6-9 "And these words that I command you today shall be on your heart. You shall teach them diligently to your children, and shall talk of them when you sit in your house, and when you walk by the way, and when you lie down, and when you rise. You shall bind them as a sign on your hand, and they shall be as frontlets between your eyes. You shall write them on the doorposts of your house and on your gates."
We must be a living example of Christ's love and compassion for our children.
Teach your children to show Jesus' love and compassion to their brothers and sisters and to you their parent.
To their friends and teachers.
Remember compassion starts at home.
Here are some excellent ways to teach your children compassion:
Help with kids. Help a church in your town that has a latchkey program. You and your kids can do simple things such as serve refreshments.
Serve a holiday dinner at a street mission. When our kids were preschoolers, our family served a Thanksgiving meal. The other volunteers not only didn't mind, but they gave our kids small tasks to do.
Bring a meal to a house-bound elderly person. You can do this through a program such as Meals-on-Wheels or by adopting a senior citizen in your church or neighborhood as a "grandparent."
Do construction or maintenance outdoor projects. Our family has joined a church-school group that was cleaning an elderly person's yard. Another time, we joined a Habitat for Humanity chapter repairing a home. (Some chapters let you bring children under sixteen.)
Visit a nursing home.
Blessings,