I find it hard to believe we are now two weeks into the year 2011. I am embarking on a 2011 challenge and would like to extend the invitation to you my readers and friends! I stumbled upon a fabulous blog called Mimi's Memories. ( See Link Below to join).
Miss Mimi has started a good old fashioned letter writing challenge for the year 2011. It's called 52 weeks, 52 Letters. Guess what? It's not too late for you to start today!
I believe the art of letter writing has become somewhat a thing of the past due to the busy world of e-mail, Facebook, Skype and Text Messaging. While these forms of communication are all wonderful indeed, there is still something so unique and special about receiving a letter in the mail.
Mimi's blog post really got me thinking about all the special letters I have encountered over my twenty seven years.
My earliest memories of receiving letters were as a little girl. My Aunt Rebecca sent me letters and cards in the mail quite often. Either for holidays, special occasions or just to say "I love you". This is such a special memory to me. I am expecting a little boy and Aunt Becky is already sending my little Robert cards, notes and special surprises in the mail.
Later, when I became older and in college I wrote letters to my then boyfriend now husband while he was on the other side of the country in Quantico Virginia completing Officer Candidate School for ten weeks. During this ten weeks Rich couldn't call home for the first month and then after it was only on the weekends. I can remember writing him letters at night before bed telling him how proud I was of him, and how much I loved him. Once a week I would receive a letter back from Rich. He would share so much in those letters. I can remember anxiously waiting by the mailbox each day in hopes that I would receive a letter. To this day we have a shoebox full of those letters we wrote that one summer to each other. I often find myself reading through them with tears of joy and memories of the past. I hope one day our children will enjoy reading them as well !
My Mother has letters that her parents wrote to each other while my Grandfather was away during the Korean War. Such great letters filled with beautiful expressions of love.
Receiving a trinket, card, letter or note in the mail makes everyone feel special. It brings joy to others and brightens up the day for many!
So, here are the details I gathered from Mimi for this 52 Weeks, 52 Letters 2011 Project:

Your mission is to send out; "One piece of "real" mail sent out each week. It can be a letter, a postcard, a care package, a thank you note, handmade art, etc. I'm searching for all of the cards and stationary I have collected over the years and gathering them into one place with pens, envelopes (regular & padded), lots of stamps (.28 & .44), a glue stick, unlined index cards (great for making postcards), and a few USPS Small Flat Rate boxes. Oh, and I'm updating my address book."
Mimi , I thank you for this challenge and I look forward to participating. I will post each week on what I sent and to whom.
Now..... what about you friends???
Would you like to be the recipient of a nice surprise letter in 2011? Please share your mailing address with me, and don't forget to check those mail boxes!!!! You might be the next person to receive a letter!
Perhaps this sounds like something you would like to commit to with me this year?
It would be wonderful if you would join me in bringing a smile to the face of so many of our family and friends, as they are the recipient of a mailbox surprise in 2011!!!
Remember 52 Weeks, 52 Letters in 2011!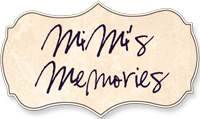 Blessings,
Sarah