I actually posted this a few months back when we were living in Florida. However, it is a great recipe to share. Quick, tasty and best of all EASY!!! Enjoy!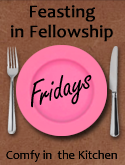 The other night Rich had a late day at flight school. It was so hot and humid here in the south. Just one of those days where I didn't feel like cooking a huge meal. As I searched through my pantry I saw that we had a few of the items to make pizza, however not a traditional pepperoni pizza. So, I decided to get creative and improvise. The results turned out great! Rich loved the pizza and dinner was a success! :) Just thought I would share the recipe with ya'll!
Sarah's Bacon Ranch Chicken Pizza
Ingredients:
Bacon ( about 4 strips) I used the already fully cooked bacon.
2 medium sized chicken breasts
Mozzarella Cheese ( about 2 cups)
1 package Fleischmann's Pizza Crust Yeast ( Follow directions on the package)
Hidden Valley Peppercorn Ranch Dressing
Butter (about 2 table spoons)
Salt and pepper (taste to season)
2 tomatoes (Dice them)
Directions:
Note: Before I start the pizza I take the chicken breasts place them in a baking dish with salt, pepper and butter on the chicken breasts. I Bake the breasts at 350 for 35 to 40 min. At about 20 min I pour half of the bottle of Peppercorn Ranch dressing over the chicken. Place the chicken back in the oven and bake for the remaining time.
1. Follow the directions on the back of the pizza yeast to make dough.
2. Once dough is made roll it out into a circle. Place dough on around pizza backing sheet.
3. As I lay the crust on the pizza backing sheet I form a crust around the edge.
4. Pour about half of the bottle of the Hidden Valley Peppercorn Ranch dressing on the pizza. ( This will act as a sauce).
5. Now add the two cups of Mozzarella on top of the Ranch dressing.
6. Now I place the tomatoes, chicken and bacon all over the pizza.
7. Preheat the oven to 350 and place the pizza in for around 30 min.
8. Take pizza out let it cool for 10 min cut, serve and enjoy!!!